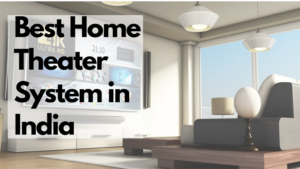 The modern-day lifestyle is incomplete without proper entertainment. People are now investing big time in getting the best pieces of equipment to add to their overall experience when they see or hear anything. And, covering both these aspects at once are the home theater systems that amplifies the joy of viewing anything on your television.
Home theater systems have existed since the
early 1950s
but its popularity began to rise during the 1970s. Back then the entire system consisted of portable movie projectors, screens but the only thing it often lacked was an attached sound system. As technology progressed so did these home theater systems grew more sophisticated and advanced.
Most of the advanced home theater systems now are able to connect to your devices wirelessly and give you the best feeling when you stream your movies or music through it. If you're wanting to look for some high-quality audio systems, make sure to research websites such as
https://www.hifisystemcomponents.com/
and others to ensure you can complete your home entertainment system with some quality sound.
Hearing this you might be planning to get the best home theater system but as a consumer, I know how hard it is to decide on which one should you get. Well, this is the reason why I have written this blog and here I'll be taking you through some of the best home theater systems in India which you can opt for when planning to buy one.
But before beginning with our recommendations, let me first tell you about a few things that you need to keep in mind before buying a home theater system.
The size of your existing TV
Home theaters work the best when they are coupled with a widescreen television that boasts a very high resolution. Also, do check if it supports the necessary connecting ports that would pair up the home theater system with the TV.
How much space you have?
The real feel of a great home theater system is when you have an optimal amount of space where everyone can sit around and enjoy. Therefore, before any such system always think about the space you have and then go ahead with buying a system that would fit perfectly according to room size.
Connectivity
Most of the home theater systems now come with a wide range of connectivity options and this might confuse you a lot as a consumer. However, the only two things that you need to check here is the Bluetooth version and if it has got NFC in case you might get an NFC enabled smartphone in the future.
Sony is one of the world's leading home theater manufacturers. The Sony BDV-N9200W falls under its premium range of home theater systems currently available in India. This is a blu-ray system that supports almost every media file format and comes with a lighting effect that gives it a premium feel.
High-resolution Audio Capability
Digital Music Arena Mode
Virtual Football Mode
NFC One-Touch Mirroring
Also, it allows you to control your music through the Songpal mobile app
We all know JBL, I guess most of you might have already experienced their audio quality through your earphones.
JBL has redefined the home theater segment with this 5.1 Channel wireless soundbar system. Moreover, the 10-inch bass module is enough to rock up the whole environment and give the experience as if you're in a live concert. Moreover, with the soundshift technology, the system lets you switch swiftly between your connected devices without interrupting the sound quality.
Further, to add up to your experience the detachable speakers give out a 10-hour long playback capability that is unmatched by any other system in its price range.
510W power output
True 4K and Real 5.1 surround
Detachable wireless speakers
Digital display
Pioneer is a very well-known name when it comes to sound systems. Remember the last time, you plugged into a pioneer sound system in a car and enjoyed the rest of your journey?
The Pioneer HTP-074 5.1 Home Theater Package includes everything that you need for a great home cinema experience. Though the system lacks wireless connectivity options you can still connect to your supported devices using Bluetooth.
This home theater supports HDCP 2.2, Dolby TrueHD, and DTS-HD Master Audio that gives you a wholesome experience of viewing your videos in 4K resolution with digital copy protection.
Built-in Bluetooth
Ultra HD HDCP 2.2
5 compact speakers and a subwoofer
Supports Dolby Pro Logic and 3D ready
After presenting you with the above recommendations let me introduce you to the underdog of this list the LG BH6340H 5.1 Channel 3D Blu-Ray home theatre system. This home theater system from LG is built with Aramid fiber material that makes it really robust against external forces. Also, it enhances the sound quality by minimizing distortion to deliver a crystal clear audio experience.
This system can play almost any video or audio file formats that you can list down. Well, let me tell you about the formats it can play.
Further, it boasts a huge array of other features like controlling the system through smartphone remote app, SIMPLINK, A/V sync delay (Audio delay), Dimmer, Sleep, External HDD playback, TV sound (direct key), Dynamic range control, etc.
3D compatibility
Supports wired ethernet connectivity along with DLNA(Smart Share)
HDMI (out), Radio (FM) USB
Bluetooth
Private Sound Mode
USB Direct Recording
Best Samsung Home Theater System