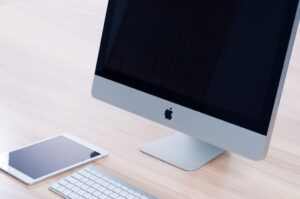 It's that special time of year again. Apple is releasing new products and software, but just like 2020, everything is a little different than expected.
Usually, we would be seeing releases throughout the year, but with the coronavirus causing the ultimate delay in society, everything has been pushed back.
In June 2020 Apple announced the development of Apple Silicon and macOS Big Sur, the new operating system, replacing macOS Catalina. This is the biggest change to come to Mac devices in a decade and has many people excited to see the new advancements.
If you're looking forward to getting the upgrade to Big Sur once it's released, read on to learn what that means for you and what Mac devices will be compatible.
What Is Apple Silicon?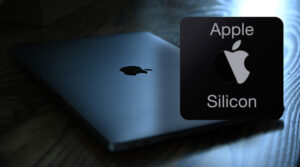 Apple Silicon is a processing chip inside of Mac devices. Apple has chosen to replace the initial Intel chips with their own Apple Silicon chips for a variety of reasons.
One of the biggest benefits of this switch is the universal architecture it brings across all Apple products. This allows app developers to create apps for iPhone, iPads, and Macs without having to alter them at all. Apps that weren't available on the Mac will now be easily accessible with this feature.
Apple also stated that this product will provide, "industry-leading performance and powerful new technologies", making Macs even more mighty than before. This is set to be rolled out over a two year period, shipping the first Mac by the end of this year.
Catalina vs Big Sur
So, what's the big deal about Big Sur? Basically, everyone thought that Apple was going to keep on going with the macOS X family, but they decided to jump to macOS 11. Because they are releasing this on an even year, this also means that only some Mac devices will run this new update.
The design of the macOS has changed dramatically, but not so much that you won't recognize the system.
Combined with Apple Silicon, Big Sur offers a range of new advancements. The highlights include: Safari app is now 50 times faster and has new privacy settings, there is a new control center that resembles those on the iPhone, and there are new interactive notifications and widgets for the home screen.
One of the biggest changes that come with Big Sur is the many iOS-like features. Mac has always separated itself from the design of iPhones and iPads, but this new update brings a lot of those features. This includes the previously mentioned new control center, as well as updates to the messaging and maps apps.
Mac Devices That Run Big Sur
Because Apple decided to jump to macOS 11, it isn't very surprising that such a dramatic change won't be available to all Apple devices. If you don't see your Mac on this list, you probably won't be able to get the upgrade, but learning about its new features might make you want to buy one!
According to Apple, the following Macs will be compatible with macOS Big Sur: 
• MacBook 2015 and later
• MacBook Air 2013 and later
• MacBook Pro 2013 and later
• iMac 2014 and later
• iMac Pro 2017 and later
• Mac Mini 2014 and later
• Mac Pro 2013 and later
When Apple releases new operating systems, they decide if older models will get the upgrade depending on whether it is an odd or even year. Because they are releasing it in 2020, only some Mac systems will get to experience the new system.
The systems that Big Sur won't be compatible with include: 2012 MacBook Pro, 2012 MacBook Air, 2012 and 2013 iMac, and 2012 Mac Mini machines.
What Happens If You Have an Old Mac?
If you do have an old Mac that won't get to experience Big Sur, you don't have to worry too much. You will still be able to use your older Mac just as you had before, using macOS Catalina as the replacement. Security-only updates will also be available through 2022, keeping your Mac protected despite using an older operating system.
Is macOS Big Sur for You?
If you have a Mac device that will support Big Sur, it makes sense to question if this big new upgrade will make your Mac experience better or worse. Luckily, with Apple, these changes never seem to be too dramatic and still give you the Mac experience that you love.
If you like the design of iPads and iPhones, you will most likely enjoy the new additions to the Mac. Making Safari faster and more secure is definitely an upgrade, and having more customization options doesn't take anything away from what Catalina already offers. Essentially, there aren't many cons to Big Sur, especially when it comes to privacy and safety.
Apple in the Future
With these huge updates announced, everyone is wondering what changes Apple will bring in the future. This year, Apple announced a bunch of new operating systems alone, including iOS 14, iPadOS 14, macOS Big Sur, tvOS 14, and watchOS 7.
There are also many whispers of Apple releasing new Apple watches, possible new iPhones, the new iPad Air, and the release of the first Mac devices with Apple Silicon. That's a lot of new, and much to look forward to while still surviving through the chaos that is 2020. Explore more of our articles to get all the new tech tricks!