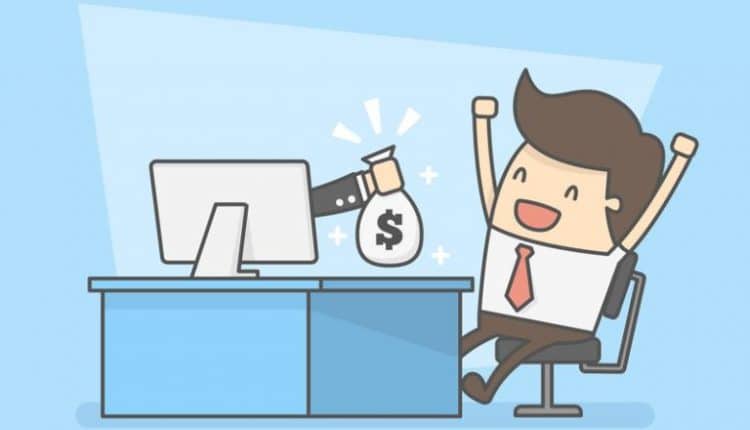 Just a decade or two back from now if I had told anyone that in the future, we will be able to learn and earn at the same time without living our homes by making a career online they would have probably laughed it off.
Fast forward to the present day, we are probably living in one of the best eras of mankind. An era where everyone has an equal chance to make their mark in a world governed by the flow of information. The constant evolution in the field of internet technology has led us into this massive transition. And amidst all these changes, the most crucial thing that happened is everyone could now attempt to stand out in the crowd by taking up lucrative online career options.
The advent of various cloud platforms has enabled everyone to work and lead a good life without leaving their comfort zone by facilitating them with easy access to various career options over the internet. And many people are now following up on making a career online as it allows them to be self-dependent and be their own boss.
Hence, in this article, I'll be talking to you about some of the online career options that you could take up and earn from it.
So, let's start!
10 Promising Online Career Options that Can Help You Earn Virtually in 2021
1. Virtual Assistant
Starting off with one of the simplest jobs that you can do online i.e. being a virtual assistant. Ever since the dotcom boom in early 2000, businesses have flourished rapidly across the world, they created new opportunities for many individuals across borders who could help them run their operations.
Well, the same thing is happening now as well but with a slight change. The entry of the start-up culture has made everyone work with the highest level of efficiency and the availability of various cloud-based tools ensured this. And as such the need for Virtual Assistants arose who could help these start-ups at various levels.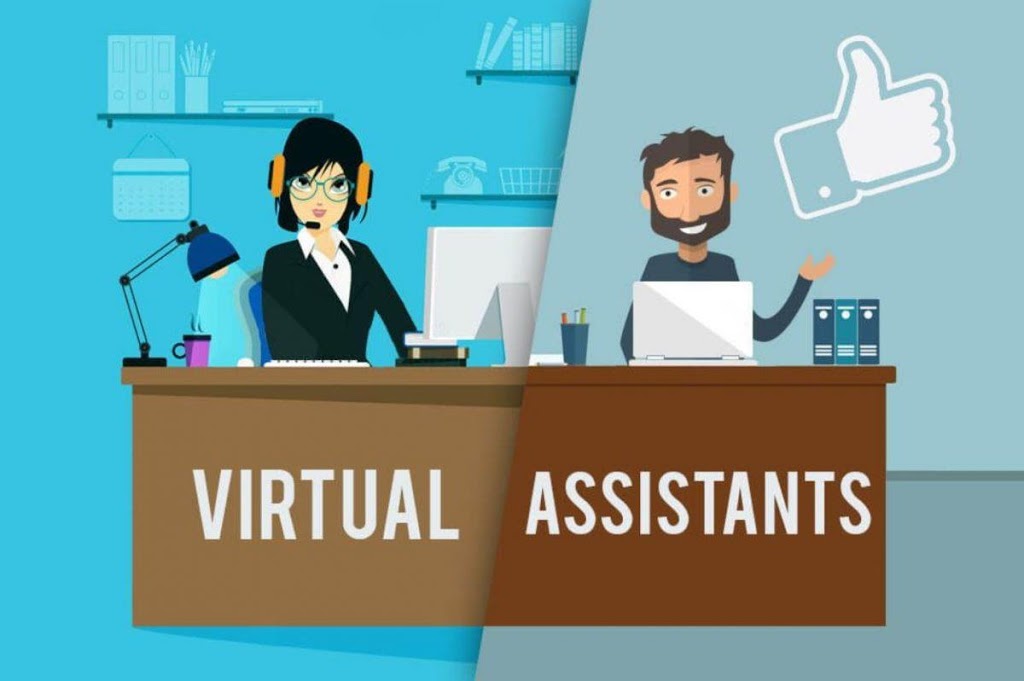 One can be a full-time virtual assistant for a particular business or work part-time and help out several other businesses simultaneously. This way you are able to create multiple channels of income and that is what has made being a VA one of the highest paying online careers.
2. Freelance Content Writer or Blogger
"Content is King"
I'm not saying this but Bill Gates, the founder of Microsoft did back in 1996 and his words truly seem to stand out on this date. 
Organizations are now exploring every angle that can help them attract new consumers and make their revenues grow. Here, putting out quality content has proved to be really effective. The growing number of internet users has also increased the demand for fresh and interesting content for keeping them hooked to their devices. And many are leveraging this thing to create awareness and market their products or services.
Well, if you chose to be a freelance content writer it isn't necessary that you should be creating content for someone else, you can also create content for yourself based on your area of interest and feed the curious minds all around you. The best part here is that for getting started with blogging you just need two things i.e. a laptop and a good enough internet connection.
When you start blogging, you generally write about things you like or things which are being searched online. Once you start getting a good amount of traffic, you can start earning money by showing ads, reviewing products etc. And all these from the comfort of your home.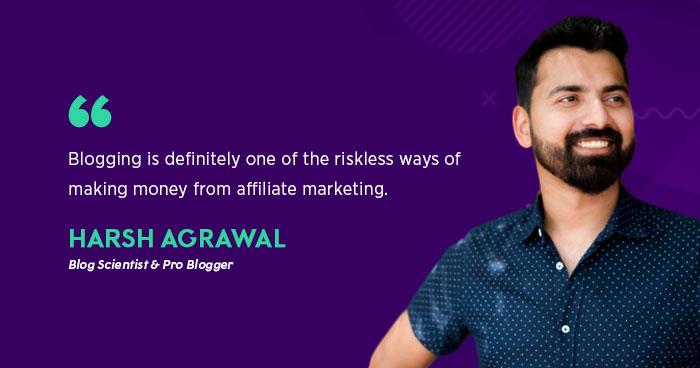 Mr. Harsh Agrawal of ShoutMeLoud is a good example of people who left their full time job and started blogging in India. You should definitely check his blog to know his journey and understand how he is making thousands of dollars every month!
3. Affiliate Marketer
Another online career option that has huge potential and scalability is affiliate marketing.
I'm sure you must have heard your favorite youtuber say "Link in Description". Actually, all they are doing is Affiliate Marketing.

Affiliate marketing is the process where you need to bring in visitors to a website where some products are listed and convert them into consumers. A lot of e-commerce giants like Amazon, Flipkart, and others offer a good percentage to affiliate marketers who could help them sell their products indirectly or directly. So each time you heard your favorite youtuber say "Link in Description" for some product, they are actually doing affiliate marketing where they will get a commission each time their subscriber buys using their link.
Getting started with this career option might be a bit tough in the beginning but believe me, it provides the individuals a huge scope to learn and earn online. Once you learn how to drive traffic to a website that might belong to you or someone else, you can start promoting products online and when someone buys anything using your given links you earn from it.
Let me give you a quick example here.
Let's say I have written this article called Best Home Theatre System in India. This article has a list of 10-12 good home theatre systems along with amazon affiliate links. Let us assume that amazon gives 5% commission on each sale. The average price of a home theatre system is around Rs 10,000. Now if my article ranks on the first page of Google then I'll get a good amount of buyer intent clicks. If per month 50 people buy from my article, I'll end up getting Rs 25,000.
If you are running an affiliate site, you will have 100s of other articles as well. Also, some programs pay a high commission like USD 50 per sale. So, you can do the math.
4. SEO Consultant
Search Engine Optimization or SEO is a very unique career with unlimited growth that you can do online. It is the practice where you're responsible for optimizing a website or some online content as per some set guidelines and drive traffic from search engines.
Many organizations especially those who completely rely on the internet for their marketing and sales activity lookout for SEO consultants who could help them in their efforts. The best thing about SEO is that one doesn't need to shed out bucks on putting online ads to target potential customers and everything here happens organically. That is why it has now become one of the most sought-after career choices for those willing to start an online career.
5. Graphic Designing
The earlier notion where graphic designers were required to go to the office and work with others has changed now. There are several websites like Behance out there on the internet that provide a stage for creative people to upload their designs and sell them to interested prospects. Also, there are freelance sites like Fiverr, Upwork, and more which facilitates them to connect with organizations or individuals requiring graphic designing services and all of this happens online.
As many companies are now putting content online, they actively look for graphic designers so that their content stands out and people engage with them. These days even government organisations rely on graphic designers for their creative social media campaigns.
Do check out Mumbai Police twitter account which is popular for sharing creative tweets along with social messages. This trend is being followed by various start-ups and organisations and not every organisation has enough budget to have their in-house team and that's where they look for freelancers.
So, if you're interested in creating some spectacular designs and earn from it while staying indoors then you can definitely take this up.
6. Website or Software Developer
If you're a computer geek who loves to spend time coding and solving problems then the virtual world hosts a long list of opportunities for you. Since several businesses are now going online, the demand for websites and mobile applications have risen many folds. Since everything is now hosted on cloud-based platforms, it has become very easy to develop and deploy these solutions literally from anywhere.
Also, one of the best part here is you are able to choose your own work hours and delivery time of the project at hand.
7. Vlogging or Youtubing
You would have seen several people creating video content and sharing it online. Even you can opt for doing something like this where you can choose your own genre of content and make some meaningful video that would lure people into viewing it. Though a lot of vloggers or youtubers use expensive pieces of equipment to make their videos you can actually start by using the basic things like a simple camera and video editing software.
Remember it's always about the content you make and not the tools you put into use. Even the biggest youtubers now started off using simple things. So, if you've got a knack for creating good video content on anything then I would really suggest you take it up as a career.
Once you start getting traffic you can easily earn from ads, reviews, affiliate marketing etc.
8. Drop-Shipping
The business of drop-shipping is gaining a lot of traction nowadays. It is an e-commerce business model where after you acquire a customer pass their requirements to the manufacturer or the wholesaler who then directly supplies it to the customer. Here, basically you are being a middle manager who is handling customers for a business with the latter taking care of fulfilling the demand.
All you need here is a website where you list out some products that you think your customers would be interested in and once they place the order you just have to pass it on to the concerned supplier who then takes care of all the rest after taking out your cut from the payment.
9. Social Media Influencer
Social media influencers are those people who can create a lot of buzz around anything on social media platforms amongst their followers and viewers. These are the individuals who create expert content around a particular niche and drive their followers then follow the same path.
A lot of businesses engage social media influencers for creating awareness and marketing or selling their products.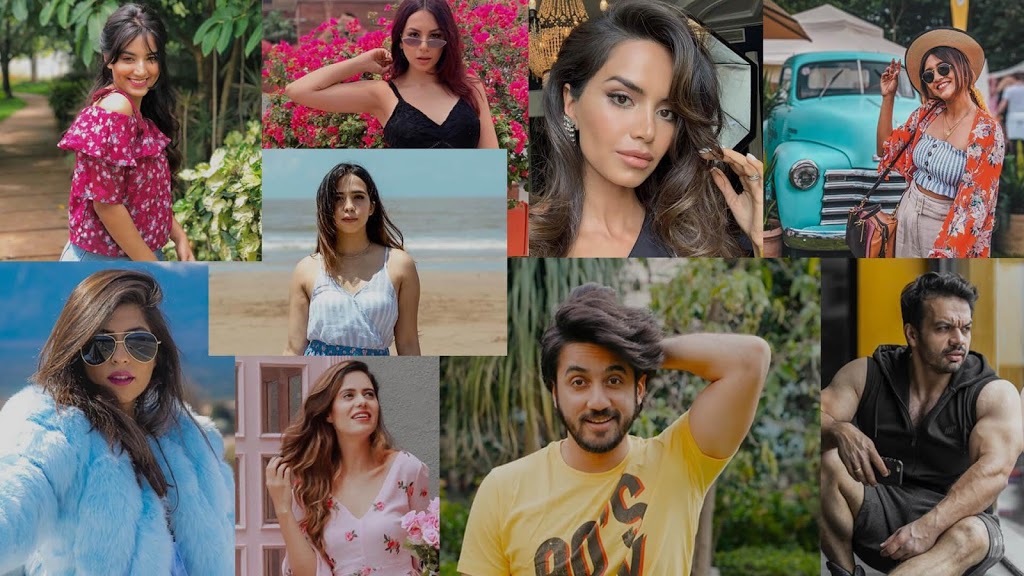 Do you know Christiano Ronaldo is one of the highest-paid social media influencers earning a whopping $975,000 per post on Instagram?
Well, he is also a very popular footballer with fans all around the globe but if you think you can influence your followers and convert them into consumers then social media influencing could be your next career stop.
10. Digital Marketer
With millions of people joining the virtual world every day, setting up online marketing campaigns have become one of the top priorities of almost every organization. And digital marketers are those people who help them out in their quest.
The role of digital marketers is not just limited to setting up ads on various online platforms but they are also responsible for overseeing the entire marketing strategy for the organizations that aim to grow in this digital world. So, if you know where and how to hit the target potential consumer in the virtual world, then digital marketing would make for a great career choice that you can do online.
The Bottom Line
Due to the ongoing pandemic, the normal academic structure is totally devastated and even the job market is down because of the economic turmoil. In such a scenario, it is going to be very difficult for many individuals to keep up by following the traditional mode of career.
However, online career options on the other provide a better alternative by helping them to learn and earn at the same time. These career options also nurture the skill set of the individuals making them ready for the future where every single will be executed over the internet. Hence, I would suggest everyone reading this to think about it once and if you think you can make it big through an online career, then you should definitely go for it without wasting much time.
Last Updated on January 29, 2021 by Indrajeet Bhuyan