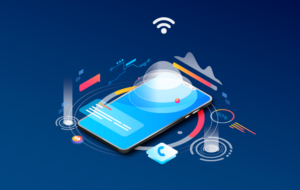 Whether you are looking to implement tech within a business, or are looking to get into the tech industry yourself, it is important that you are able to follow all of the major trends that the industry is confronted with. Technology is fast-growing and constantly changing, and in order to keep up and thrive alongside technology, here are some of the top steps that you can take.
Take a Tech-Related Degree
The most common pathway for those that want to learn more about the latest trends and to stay close to the most innovative research across the country is to attend a college that specializes in technology-related degrees. By returning to the academic world, you will be able to filter your previous expertise through the gaze of technology, while also being able to stay up-to-date with the latest trends when you are released into the world of work. Not only this, but leading courses in your industry can also prepare you for the future of the tech job market. For instance, an online Masters in Software Engineering can allow you to discover the latest advances in software design and creation, which you can then apply to real-world circumstances once you achieve your degree.
Attend Tech Events and Conferences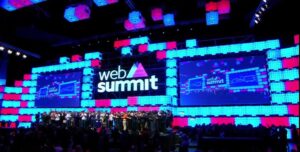 However, if you want to hear about the latest tech innovations straight from the mouths of those who have invented and discovered them, you should attend tech events and conferences. Tech events are perfect gathering places for many of the industry experts in the tech field. By attending these events, you will get the opportunity to see new technology and its applications first-hand. You will also be able to go to talks which explain some of the technology that will be in widespread use within a couple of years of the conference that you attend.
Join Networking Groups
There are networking groups for every industry in business, including technology. If you want to keep up with the latest trends, it is paramount that you are able to be part of the blossoming business and tech circles that surround you. If you are not able to attend a physical networking event, there are plenty of networking groups, digital meetings, and even community forums online.
These can help you to connect on a one-to-one basis with some of the biggest experts in technology, or even other business owners who may be able to give you advice on implementing tech within your company, or on getting a career in the sector. You may also be able to find a mentor at one of these groups who can use their own experience in the field to help to provide you with information about the latest technology and how you could use this to your advantage.
Follow Tech Leaders and Influencers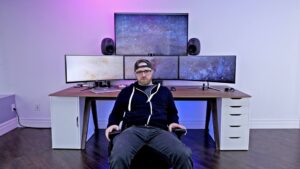 However, the internet can provide people that are passionate about technology with a wealth of opportunities. If you want to find out more about technology without networking, then you should consider following tech leaders and influencers on social media platforms. The best public platform for this is Twitter. Many thought leaders take to the platform in order to share blog posts and to interact with questions from their followers on the latest developments. These sources will also allow you to easily interact with them person-to-person through direct messaging. From a business angle, you could also consider joining LinkedIn. This will help you to make professional connections that may kickstart your career in tech or allow you to find out more about the uses of tech in business.
Read Technology and Business Journals
You cannot believe everything that you read about on social media though. To make sure that you are able to get your information from a trustworthy source, you should read technology and business journals. These journals will provide you with a purely factual perspective on the latest developments in technology that you could use within your business or career. Many of these are free to access online, as well as being printed in physical editions if you want to keep this information close. You can also set up alerts and sign up for newsletters to make sure that you can be the first to know about the latest advances.
Install Latest Tech
However, it is no good to simply read about the latest tech. To make sure that you get a hands-on perspective, you should try to implement as much tech as possible into your business or at home. This will allow you to better understand the uses of technology and ensure that you have a modern workplace that can allow you to keep up with the competition. You should also check for regular software and equipment updates to ensure that your technology is always cutting-edge.
Start New Tech Projects
One of the best ways to keep up with the latest tech, though, is to try it out for yourself. If you do not have the opportunity to start new projects at work, there is no reason why you cannot choose to start a new project in your own time. This will also allow you to keep your skills sharp in order to prepare for what new technology might throw at you. You will be motivated to carry out your own research, which will allow you to discover the latest changes to technology.
Get Out into the Industry
However, due to the constantly changing nature of the tech industry, it is not enough to simply gain a qualification or read about the latest advances. The majority of the technical innovation happening right now is occurring outside of research circles. You should try to get out into the industry. For instance, before you start up a tech venture or a tech-savvy business, or before you seek to chase a tech-related career, you should consider opting to work within the technical side of the industry that you intend to go into.
Last Updated on January 28, 2021 by Indrajeet Bhuyan