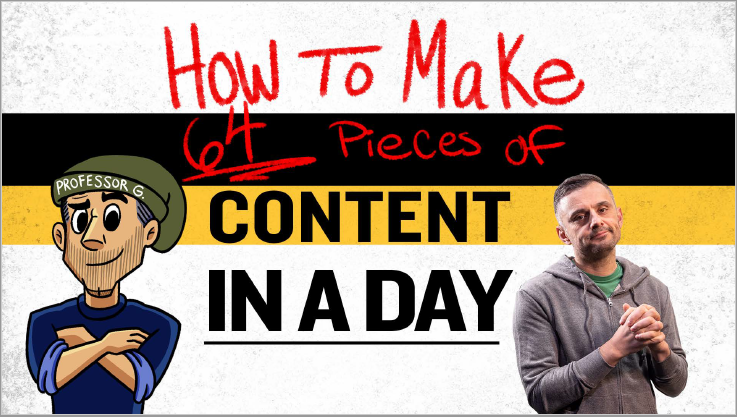 Yesterday Gary Vaynerchuk completed his 44th birthday and this time it was special as in his birthday he gave a gift to his viewers and subscribers. In case if you don't know who is Gary Vaynerchuk, Gary  is a Belarusian American entrepreneur, New York Times best selling author, speaker and internet personality. He has got millions of followers in different social networking sites where he shares his life everyday.
He is known for sharing quality content which are helpful for entrepreneurs, digital marketers and any one who is planning to get started online or want to expand his business online.
Here some of the platform where you can connect with him



He recently released his most awaited deck, how to make 64 Pieces of content in a day where he talked about how you or your company can create engaging content for the audience. Its a step-by-step guides that gives you the exact tactics that he used to run his business and grow his audience. Also this deck includes references to his previous well-known strategies like : The Content Model, The $1.80 Strategy, How to Tell a Story on Social Media, LinkedIn Marketing Strategies and How To Network On Instagram DM.
This deck is 270 page long and its very valuable. I just completed reading it and trust me it is going to be very helpful for everyone.
Here are some of the things you can expect from the Deck : 

1.  Screenshot your tweets and turn them into Instagram posts (pg 20)
2. Download your TikTok clips and post them on Instagram stories (pg 239)
3. Take pictures with partners, customers, or clients and add long copy for context. Post on Instagram, LinkedIn, Facebook, and/or Twitter (pg 126)
4. Crosspost your Instagram stories to Facebook stories and Snapchat (pg 177)
5. Create lightweight memes with the Preview App or Microsoft Paint (pg 41)
6. Post image of your thoughts by taking a screenshot of your message on any notepad app (pg 65)
7. Screenshot your Twitter interactions, and post on Instagram stories (pg 177)
8. Use polls on Facebook and Instagram for market research (pg 226)
9. Screenshot your best posts on social and share them as a carousel on Instagram and LinkedIn (pg 55)
10. Convert your best tweets into "quote graphic" images  (pg 167)
11. Add your two cents to trending news in your field (pg 196)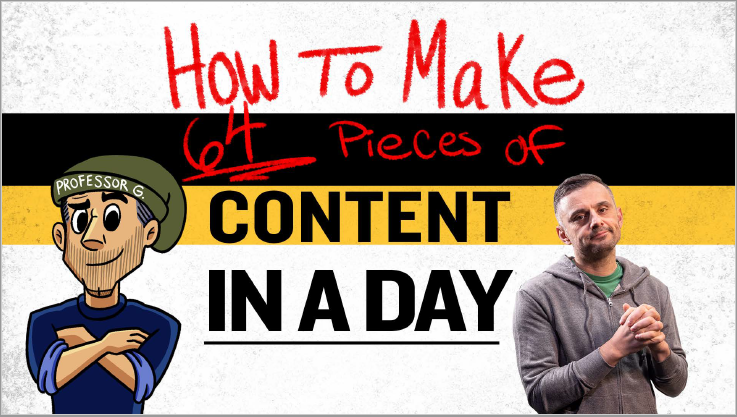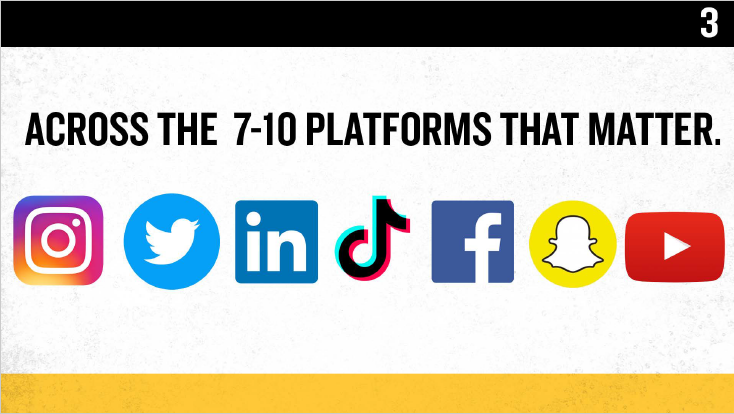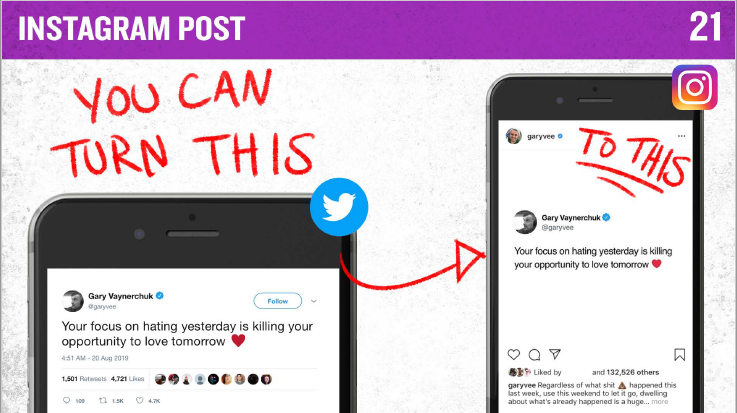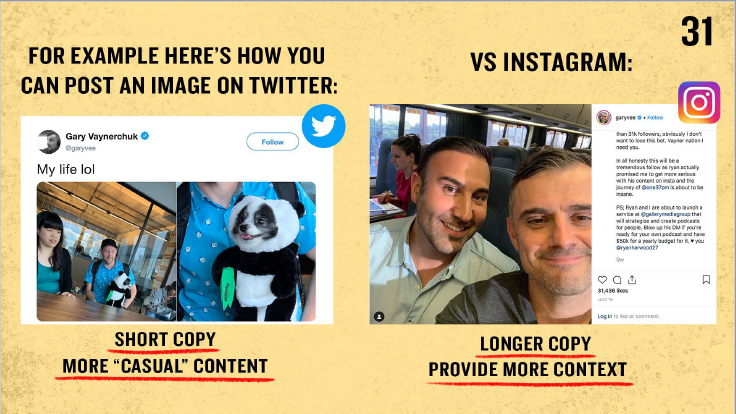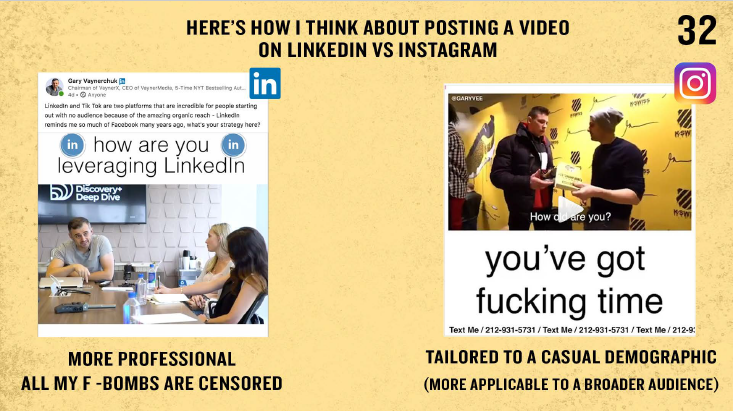 Download the Deck here :