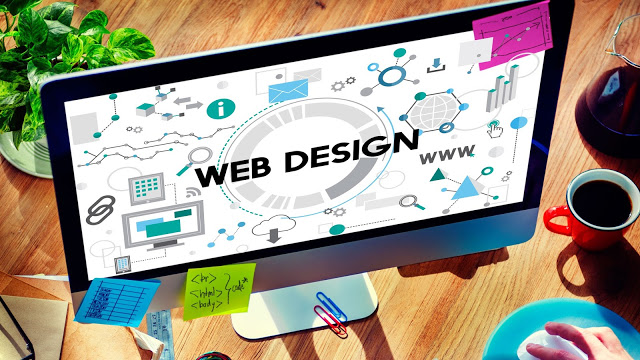 If you own a business or are considering a start-up, you may already know just how vital web design really is. In today's digital age, nearly everyone is online. Even if someone doesn't have social media, they still likely use the internet on a regular basis. In fact, billions of people log into a social media platform or a search engine every single day. Now, that's a lot of people, which is why it is it essential to have some sort of digital presence.
The best digital presence any business can have is that of a personal website, which is a site solely dedicated to the business. There are many uses for a website, it can be there to inform customers, it can be there as a way to communicate with customers or it can be used to sell products and services. Whatever the purpose, having a website is a must. Without a website, a business can miss out on sales, have poor customer service, and go unrecognised. However, for a website to succeed, it needs to look good and function well; otherwise, customers will go elsewhere, perhaps to a company that has a better site. So, even if you were to have a website, if it doesn't look as good as some of the web design London has on offer, you need to improve it! Here's why.
Sets a good impression
It's not often that every business has a shop front on the high street, many people will actually discover a business via their website while browsing online. A website with a great design will instantly create a good impression. If it's clean, easy to navigate, and represents a business well, someone is more likely to stay on the site and take a look. When thinking about setting a good first impression, the target audience needs to be considered. For example, say the site was for farming gear, the desired audience will likely be someone who works on a farm and needs new clothing or equipment. If the website has a beachy background and blue font, it won't represent the brand very well and ultimately confuse a customer. Even if the site were easy to navigate, the design would likely be off-putting, which is why the design is vital.
Builds rapport
A good website is important if you want to build a solid rapport with your customers. By using the same design, font, and colours throughout the whole site, every page of the site will look professional and coherent, compared to having mismatched pages. It's all about consistency. The more consistent you are with a good web design, the likelihood of a customer returning significantly improves. After all, no customer wants to use a site that looks ugly and functions poorly, it's too much of a hassle. A good web design will also allow for relevant news and new products to be uploaded too, without disfiguring the whole site. This will also encourage customers to come back as they'll want to see what's new.
Good for SEO
Search engine optimization, also known as SEO, seems to be one of the digital age trends. As nearly every business is online, competition is soaring! This means businesses need to find ways of being competitive and having their website appear before others. A good web design can certainly help with SEO and encourage a website to rank higher on a search engine results page. Creating a user-friendly format is important but ensuring that Google's crawlers can crawl the page efficiently is also vital. If a web design is not search engine friendly, crawlers will not be able to crawl effectively, and the page won't be as visible to consumers. Plus, the website will also hold no value with search engines, meaning it's pretty irrelevant.
There are plenty of other reasons why you should invest in a good web design, and when seeking out a professional to complete a web design, they'll be able to delve a little deeper for you. Remember, you want your site to be seen by as many people as possible so it needs to look presentable!
Last Updated on March 14, 2021 by Indrajeet Bhuyan